Mining stone block cutting machine
Type:
Quarry Machines Double Blade Mining Machine
Machinery Function Features:
The DTAKSJ-3000 3600 quarry mining stone block cutting machine is the successful development of the domestic stone blocks mining machinery in Laizhou Datang machinery. It uses the electric motor as the power to drive the saw blade to rotate in orbit, cut into the rock. With auxiliary equipment ,It will achieve to cut the stone block without blasting and thermal cutting way to exploit block. By its application, overcome high quarry mining costs , unsafe, waste of resources, environment pollution problems than traditional mining exploiting way

High working efficiency and high economic profit:



It will exploit 200 cubic meters stone block in 24 hours, the cost is 14 usd per cubic meter. It's only 40% of the cost than traditional blasting exploiting way..



High safety performance:



Using the new block exploiting way of stone block cutting machine without detonator explosives, both to ensure the safety of the work site, but also to avoid the detonator explosives into the community, effectively eliminating the security risks.

DATANG

China
Laizhou Datang Machinery Technology CO., Ltd
Contact Supplier
Double blade mining machine
Type:
Quarry Machines Double Blade Mining Machine
$17500-25000
Usage:
Granite, Marble, Limestone, Slate, Basalt, Sandstone, Travertine
Machinery Function Features:
This machine is fit for granite, marble, limestone, travertine,basalt and sand stone cutting. High speed, high efficiency,low cost,environment friendly.That is why all China stome mine use this machine to cut quarry. In some medium hardness granite mine, 3600mm machine can cut 300 meters in 15 hours! Structure Characteristics: 1. It has a compact structure, with mechanical system, hydraulic system and electrical system integrated, high degree of automation, simple operation and easy-to-use feature. 2. The cylindrical guide rail is fully sealed to ensure that the guide rail id pollution-free and machine has an original lubrication system, so the service life and utilization ratio are effectively increased and maintenance times and costs are reduced. It is a mine quarrying machine with significantly increased comprehensive benefits. 3. Unique cylindrical guide, hydraulic elevator design and super wide chassis, so the structure is more stable and longer service life. 4. Equipped with supergiant saw blades, it can be used for the processing of ultra-large rocks and blocks to improve outturn percentage of the mine and make full use of the mineral resource. 5. Disc saw blades cutting is more secure, environmental, lower cost and more efficient than traditional blasting mining method. The efficiency is aboutt 4 times compare to wire saw machine! At present, we have developped many types including 3300mm,3500mm,3600mm,4200mm,4500mm,4800mm. And we can design special machine according to your request! We have exported this machine to many countries around world ! Hope you can try! Please feel free to contact us if you have any question in it!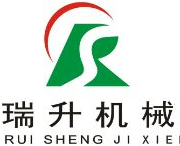 Ruisheng

China
Nanan Ruilong Machinery Co.,Ltd
Contact Supplier
Double Blade Stone Cutter Quarry Machine
Type:
Quarry Machines Double Blade Mining Machine
Machinery Function Features:
With double blades, suitable for granite, marble and stone quarries cutting in general.



▶Stable performance, Convenient operation, Higher efficiency



▶To protect environment, save mining cost, increase output and recovery

Hualong

China
Fujian Province Hualong Machinery Co.,Ltd
Contact Supplier