Stone Stamping Machine for Recycling Granite Marble Slabs
Type:
Artificial Stone Machines Pressing Machine
$3400-7500
Usage:
Granite, Marble, Sandstone
Machinery Function Features:
CP90 Stone stamping machine is specially designed for changing the waste or leftovers of slabs or tiles into amazing paving tiles with the designed patterns, providing to the builders for plaza, street, villa and living areas, which save the stone materials and protect the environment.

It could stamp more than 40 different shapes by different dies with hydraulic system inside.

The CP-90 stone staming machine have the output around 100m²~120m² per day,certainlly,if the operators have very good experience and skill,the yield will be much more,the machine have very compact structure,it is easily operated and maintained.

BESTLINK

China
XIAMEN BESTLINK FACTORY CO., LTD.
Contact Supplier
Artificial Stone Quartz Stone Slab Pressing Machine
Type:
Artificial Stone Machines Pressing Machine
Machinery Function Features:
Pure bright is a used for machining surface of quartz stone plate device, it can be infiltrated ultra protective material (adhesion) on the surface of tiles, so that through the quartz stone plate surface after processing has a very good brightness. Pure bright characteristics:

1.by adjusting the protective material formula, quartz stone plate surface can make the processed has antibacterial, antiseptic and self-cleaning effect.

2.By using this equipment, the production speed of up to ~10m/min;

Quartz stone plate surface gloss. After nano polishing production line processing can be up to 90 degrees, close to the mirror effect, and the antiskid effect and processing and is very close to the front.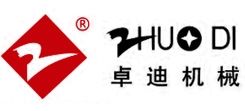 ZHUODI

China
FOSHAN ZHUODI MACHINERY CO., LTD
Contact Supplier