Stone Stamping Machine for Recycling Granite Marble Slabs
Type:
Artificial Stone Machines Pressing Machine
$3400-7500
Usage:
Granite, Marble, Sandstone
Machinery Function Features:
CP90 Stone stamping machine is specially designed for changing the waste or leftovers of slabs or tiles into amazing paving tiles with the designed patterns, providing to the builders for plaza, street, villa and living areas, which save the stone materials and protect the environment.

It could stamp more than 40 different shapes by different dies with hydraulic system inside.

The CP-90 stone staming machine have the output around 100m²~120m² per day,certainlly,if the operators have very good experience and skill,the yield will be much more,the machine have very compact structure,it is easily operated and maintained.

BESTLINK

China
XIAMEN BESTLINK FACTORY CO., LTD.
Contact Supplier
Artificial stone mixer
Type:
Artificial Stone Machines Ring Mixer
Machinery Function Features:
Artificial stone mixer machine adopt opening design, very easy to clean it. the mixer adopts planetary rotation way ,can prevent the emergence of lump.



This mixing machine is used to mix Artificial quartz slab solid material and liquid material together evenly before distribution to the Artificial quartz vacuum vibration pressing machine.



This Artificial stone mixer is close type,so it small footprint,low overall equipment and motor power,Stir evenly, high speed, well sealed, and no vibration,high discharge speed,rotating body design, less residue.



Utand Artificial stone mixer dose of accurate and easy to operate,six long-off inconsistent plastic rods, prevent the emergence of The formation.equipped with multiple limit switches, high safety!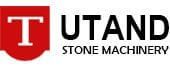 UTAND

China
Utand Stone Machinery
Contact Supplier