Artificial Stone Quartz Stone Slab Pressing Machine
Type:
Artificial Stone Machines Pressing Machine
Machinery Function Features:
Pure bright is a used for machining surface of quartz stone plate device, it can be infiltrated ultra protective material (adhesion) on the surface of tiles, so that through the quartz stone plate surface after processing has a very good brightness. Pure bright characteristics:

1.by adjusting the protective material formula, quartz stone plate surface can make the processed has antibacterial, antiseptic and self-cleaning effect.

2.By using this equipment, the production speed of up to ~10m/min;

Quartz stone plate surface gloss. After nano polishing production line processing can be up to 90 degrees, close to the mirror effect, and the antiskid effect and processing and is very close to the front.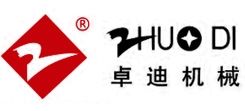 ZHUODI

China
FOSHAN ZHUODI MACHINERY CO., LTD
Contact Supplier